Hosting
Digital hosting can be compared to human housing. Only instead of a person, data will "live" in it, most often a website that is accessed by other users using an Internet browser. The hosting service implies the deployment of information systems at external sites and the transfer of part of the responsibilities for their maintenance to the service provider.
As you may know, hardware (servers, storage systems, network devices, etc.) and software are required for information systems to work. In addition, serious engineering equipment is required: connection to power grids and communication channels of sufficient power, an uninterruptible power supply system, cooling, fire extinguishing, physical security, etc. The customer organization does not always have the ability and desire to create engineering, telecommunications and IT infrastructure for its IT systems in the premises it occupies. Instead, it places its IT on those sites where it already has everything necessary for this, and at the same time transfers part of the IT maintenance functions to the site owners.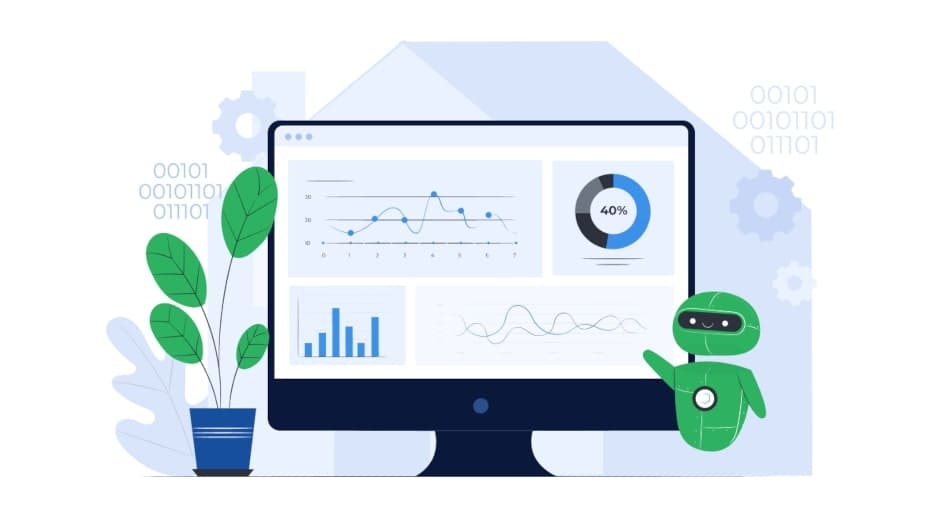 The companies that provide hosting services are called hosting providers. They not only allocate a pool of resources for each client, but also provide technical support, timely updates and license purity of the software used, as well as provide advice to current and future clients on the optimal choice of a tariff plan and other issues.
Contents:
Hosting benefits
The benefit of the hosting service customer lies primarily in the fact that it does not require large-scale initial investments.
Another important advantage is that the period of moral and physical obsolescence of IT equipment is quite short - only three to five years, after which customers often prefer to get rid of it and purchase a new one, since technical support at the end of the warranty period significantly increases in price. The engineering equipment of data centers also does not last forever - it is recommended to update it about once every 10 years. Most types of hosting relieve customers from the worries of updating equipment and software, as well as repairing or replacing in case of breakdown.
A big plus of hosting is also the short terms of obtaining the necessary IT resources for use. Often, a business demands from IT services that their "wishes" were implemented "yesterday". Facing such requirements, IT services often do not have time to purchase the necessary equipment for the implementation of "wishes", because it needs not only to be purchased (and in large companies such purchases should be carried out only within the framework of tenders or be approved by various committees with the participation of top managers), but also to install, connect, configure, deploy the required software environments - this may take several weeks, or even months. Hosting allows you to get the necessary infrastructure and computing resources much faster - in a matter of hours or days, or even minutes.
Finally, another important advantage of hosting is that the customer does not need to employ qualified specialists who are involved in the maintenance and technical support of equipment and system software - usually this is done by the provider's specialists.
As for the transfer of capital costs to operating costs, which provide many types of hosting with the exception of colocation, then everything depends on the policy adopted within the customer regarding the acquisition of non-core assets (and for most companies, IT equipment and software are precisely non-core assets): some organizations seek to restrain their growth, and if possible get rid of them at all, while others, on the contrary, are calmly take IT to the balance, hoping that it will help to increase their overall business capitalization.
There are several main types of hosting, which differ depending on what exactly is hosted on external sites and on what conditions.
Dedicated server and colocation
These services share many of the same features, but the ownership patterns differ significantly.
Colocation: the client installs its own physical server and peripheral equipment in the data center of the provider.
Dedicated server: the provider leases its equipment to the client, ensuring that only the data and systems of this client and no one else will be placed on these resources.
In either case, the client can always (at least theoretically) come to the data center, for example, to perform operations that cannot be done remotely using modern administration tools. The provider assumes the connection of equipment to its Internet access channels and other popular networks (for example, SWIFT), as well as to engineering systems, providing power supply, cooling, physical security, fire extinguishing, etc. Distribution of responsibility in case of equipment breakdowns and serious failures in software systems are usually recorded in SLAs. It also defines the functions of technical support, which the provider assumes.
Both colocation and a dedicated server are especially useful when implementing large-scale Internet projects with high traffic and heavy workload. However, these services are quite expensive, and besides, the client has to keep his own system administrators on staff or pay extra for administration services. In addition, the customer has to put up with the fact that most of the time the server capacity is insufficiently loaded, while during peak periods (for example, during sales or pre-holiday purchases), the servers, on the contrary, are overloaded.
These types of hosting are suitable for those customers who are interested not only in having powerful computing resources at hand, but in managing them completely. Large Internet resources and portals with high traffic and high load, game and video services, large sites for the development and testing of web projects and other similar customers are the main users of colocation and dedicated servers.
StormWall provides its own server hardware and hosts the customer's physical servers in its data centers. In this case, they are already provided not only with high-speed communication channels, uninterrupted power supply and redundancy, but also with complete protection against the most complex types of DDoS attacks.
Virtual hosting
Small Internet projects usually choose virtual hosting. The key feature is that a single web server can host multiple sites. In other words, sites are deployed on the same web server and coexist.
This is the cheapest type of hosting. Its provider usually offers customers convenient administration tools, as well as a package of additional services for security and other tasks.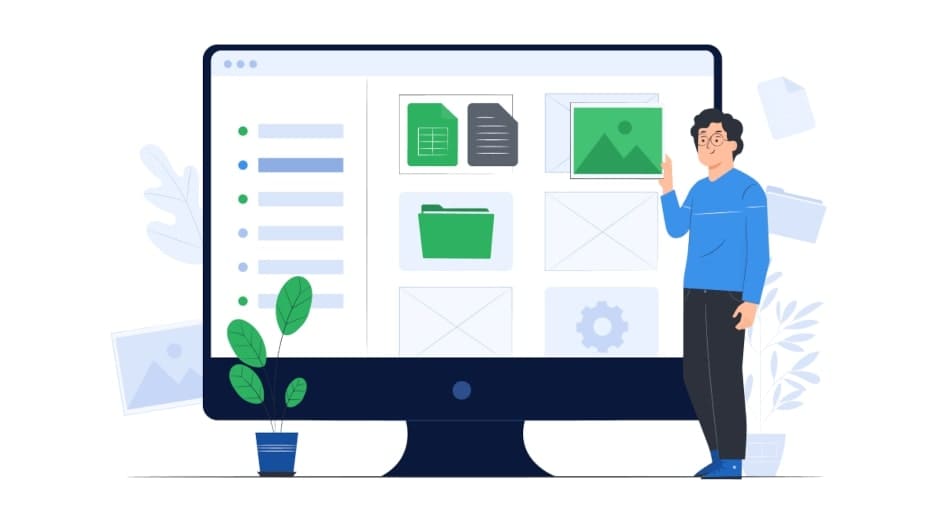 Due to the peculiarities of such hosting, its customers may face a number of problems. Since the computing resources of the server on which the sites are deployed are limited, if one of the sites hosted on it encounters an increased load (for example, a sharp influx of users), then a noticeably larger amount of resources begins to be used. Accordingly, its "neighbors" in virtual hosting will get less resources, and their performance will decrease. The situation is aggravated if one of the sites is exposed to a DDoS attack, while the protection against such attacks is not connected or is not effective enough.
Another problem is that the necessary software is already installed on the shared hosting server, and the clients themselves are unlikely to be able to install exactly those applications that they personally need.
StormWall can protect virtual hosting resources from DDoS attacks. At the same time, there is no need to change the hosting site, since protection is carried out by proxying. To provide filtering and optimization of incoming traffic, the client simply needs to redirect the site's DNS record to the StormWall cloud. At the same time, the attack traffic is blocked, and only legitimate requests arrive at the site with the real IP addresses stored in the HTTP header.
Virtual server
Any web project that is even slightly successful and visited sooner or later begins to grow, and the framework of the old IT resources for it turns out to be too tight. For such projects, a virtual private server (VPS) or a virtual dedicated server (VDS) is the best solution. Basically, we are talking about a dedicated virtual machine.
A VPS is suitable for mid-level Internet projects, which are already tight within the framework of virtual hosting. In contrast, a client is provided with a virtual space isolated from other clients with its own pool of virtual computing resources. A virtual server can be turned on, turned off, rebooted, and the necessary software installed on it. In fact, such a server is completely at the client's disposal. The configuration of the virtual server is determined in the SLA, but if desired, it can be further changed in one direction or another.
The VPS/VDS hosting client is not afraid of the overloads faced by virtual hosting. In addition, the client of the VPS/VDS service is endowed with superuser rights (root), which gives him much more freedom in terms of administration and management of his server resources.
As for the disadvantages of VPS/VDS hosting, these are more likely not disadvantages, but objective features. First of all, this is the cost of the service - it is noticeably higher than that of virtual hosting. In addition, unlike virtual hosting, where the provider's specialists are involved in technical support, the client will have to maintain and administer the VPS/VDS server by himself. The provider is responsible only for the most general issues related to the health of the physical hardware and the outer "shell" of the virtual machine.
If the resources located on the virtual private server are exposed to DDoS attacks, the provider usually blocks it, and the resources located on it are cut off from the Internet for some time.
StormWall not only hosts VPS/VDS servers on high-performance and fault-tolerant equipment, but also provides protection against DDoS attacks. All inbound traffic is processed at L3 and L4 of the OSI model, protecting client resources from infrastructure attacks aimed at congestion of the communication channel and overloading computing power. If VPS/VDS hosting is used to host websites, the client can also enable protection of incoming HTTP/HTTPS traffic, including analysis of requests to the server, optimization and delivery of cleaned traffic.
Cloud hosting
In recent years, the so-called cloud hosting is gaining popularity. Unlike virtual hosting and VPS, customer resources are hosted not on specific hardware, but in a cloud cluster. The components of such a cluster can be located in different data centers in different cities and even in different countries of the world. At the same time, data is also stored not on a specific physical or virtual storage system, but on a storage area network (SAN).
Cloud hosting capabilities allow the provider to offer the widest possible range of services. For example, the IaaS (infrastructure as a service) model provides computing power (virtual machines and other virtualized hardware) in the cloud. The PaaS (Platform as a Service) model allows you to quickly deploy in the cloud any platform that can be used to test new solutions, develop digital services, and many other purposes.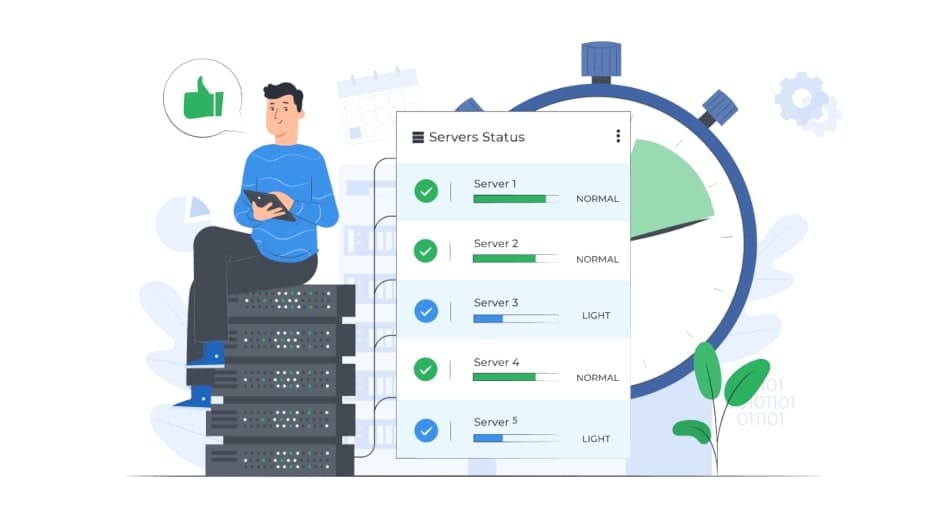 Cloud hosting assumes maximum flexibility in resource management. Adding new processor modules, expanding disk space, increasing RAM, deploying new applications - all this and much more is done by the customer himself in a matter of minutes.
Cloud hosting is better protected from DDoS attacks. The load balancer will prevent the virtual server from crashing. Even if one server in the cluster stops responding to questions, they are redirected to another. This process is almost invisible for users. Load balancing and caching features built into popular web servers prevent junk requests from crashing the server. Finally, you can connect a third-party traffic filtering service and use a CDN (Content Delivery Network) - a distributed content delivery network.
One of the few disadvantages of cloud hosting is the lack of flexibility in settings and administration: the client does not always get superuser rights, so his options for setting up a cloud machine are limited. This hosting option is most suitable for those customers for whom the most important factors are the fastest scalability, one hundred percent reliability and high availability, while the possibilities of "fine" tuning and configuration fade into the background.
A cloud hosting provider can integrate StormWall's DDoS protection services with its IaaS infrastructure. In this case, its clients will only receive secure traffic that has been verified many times.
How to choose hosting
So, let's summarize our recommendations:
Dedicated server and colocation is a logical choice for deploying large-scale Internet systems with a large number of users and heavy load on servers, storage systems and network devices.
Virtual hosting is the best option for not very large and not too loaded sites and online stores.
A virtual server is a great option for medium-sized Internet projects, as well as for development teams. It will also come in handy during the implementation of pilot projects, making it possible to quickly create a working version of a new system and assess the feasibility of its scaling.
Cloud hosting is a very flexible option for customers who need elastic scalability of their IT resources. These can be both Internet projects experiencing a strong increase in load during peak periods, and DevOps development teams. Also, this type of hosting will be useful when implementing pilot projects, allowing you to very quickly create a working environment for deploying a new solution. Finally, cloud hosting is an essential part of hybrid cloud environments.
When choosing the type of hosting, of course, you need to assess whether your sites and applications are ready to work in virtual and cloud environments. You also need to take into account the security requirements regarding the transfer, storage of your data and access to them: the regulatory framework of a number of countries contains serious restrictions on the placement of personal data in commercial data centers.
And one more thing: before starting a large-scale hosting project, we strongly recommend that you consult with your organization's financial management to understand how they are ready to accept this model of IT acquisition. And if you are ready - then, of course, do it! Contact us!
We use cookies to make the site faster and more user-friendly. By continuing to use the site you agree to our
Privacy Policy