Dedicated server
As a web project grows, its needs for hardware resources increase, and this is a reason to think about changing the hosting model. Small sites usually start with virtual hosting, where they have to share the site and resources with others. If one of the sites has a sharp increase in traffic, it "pulls" the computing capabilities of the hosting site, while others may lack resources.
Larger projects opt for a virtual server (VDS/VPS). Here, no one encroaches on the disk space, processor time and gigabytes of RAM allocated to the site, but do not forget that a hardware server can host many virtual servers, so they are also limited in growth opportunities. Any surge in attendance - and the server can simply freeze. Of course, you can add additional resources to the virtual machine, but this is not the fastest and most convenient option. In addition, when choosing a virtual hosting, the provider limits it to a set of standard operating systems and configurations.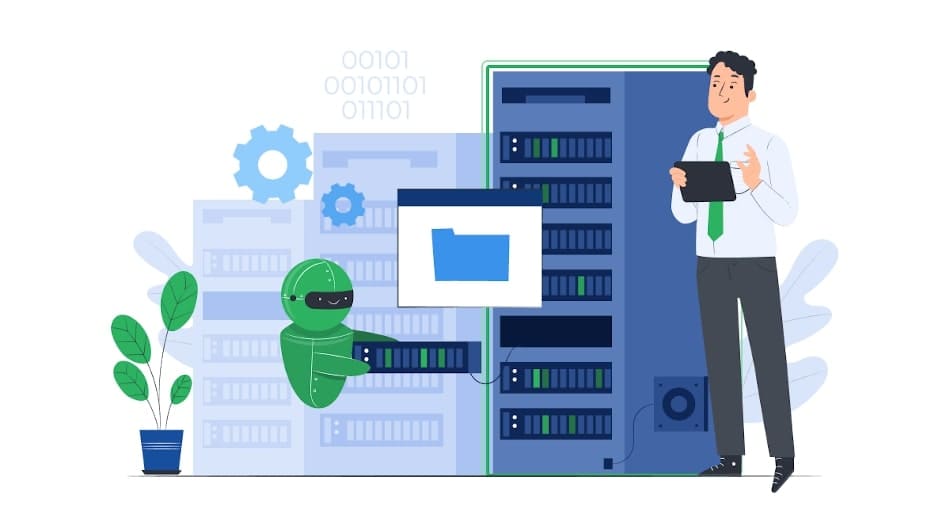 Unlike virtual hosting and virtual server, the customers of the dedicated server service get the entire physical server at their disposal. Equipment and resources are completely isolated from other projects. Nobody will "pull" them over. Also, there will be no restrictions on scaling and expanding server capacities. Rather, they will be limited only by the availability of free slots, as well as by the maximum hardware upgrade capabilities declared by the server manufacturer. There will be no restrictions on software installation either.
Contents:
Unlike a virtual machine, where a typical configuration is most often offered, which is difficult to make any radical changes, a dedicated physical server is completely at the customer's disposal. The service provider only provides the conditions for its uninterrupted operation (power supply, cooling, ventilation, Internet connection with channel redundancy), and also provides space in the stand where the customer's server will be installed.
Usually, the customer can change absolutely any components, make any settings and additionally install any hardware, including non-standard ones. Access to a dedicated server is carried out remotely, using special software, but you can always come to the data center and personally perform the necessary work, or entrust this to the provider's employees, if a server administration agreement has been concluded with him.
However, there are still some limitations: the choice of hardware and software configuration of a dedicated server is often limited to several typical solutions developed for the most common workloads among clients. Not all providers provide an opportunity to assemble a "non-standard" configuration to order or use the equipment of exactly those vendors that the client prefers, and even with such an opportunity, the cost of a solution may turn out to be significantly higher than a typical one.
For the customer, the advantages of using a dedicated server lie in the very model of providing this service: the customer gets full access to the hardware. When using the colocation model, which provides for the placement of the client's own equipment in the provider's data center, the customer carries out any upgrade and replacement of components independently, at any convenient time. If the equipment is rented, then all work on modernization, repair and replacement is undertaken by the service provider. The same applies to software: the customer has the right to install any software that can run on the selected dedicated server configuration.
We should also mention the economic benefits, which are especially noticeable for small and even medium-sized businesses. Building your own data center or renting a whole building to accommodate your own computing infrastructure requires significant financial costs for the construction and preparation of premises, engineering communications and subsequent support. Therefore, if a company has a small server park, and the budget does not allow building its own data center, placing equipment in a large data center using the colocation model or on a lease basis will be the best choice.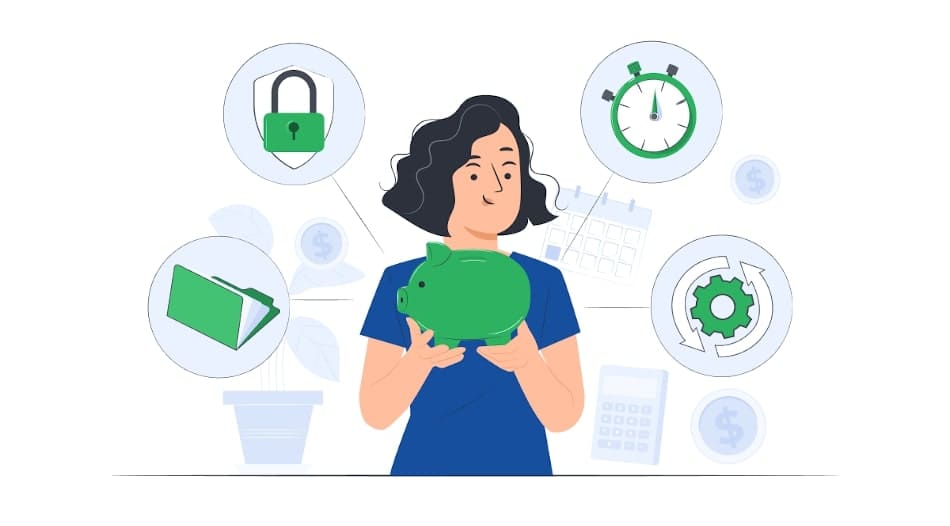 A serious financial advantage of a dedicated server lies in the fact that the client receives it on a lease basis, which, as a rule, significantly reduces the initial costs - otherwise, one would have to pay a lot of money for equipment, its delivery, installation, integration, and customization.
Another very important advantage of a dedicated server is that usually the client receives it very quickly - literally in a few days or even hours. If he had to purchase and install server equipment on his own, it would take several weeks, or even months, before the client can deploy his applications on it: the necessary equipment must be produced, delivered (often with the passage of customs procedures), assembled, installed, connected, configured. The service provider is able to provide the client with the equipment much faster by assembling the required configuration from the available stock of standard modules.
Thus, if a client orders a dedicated server, for example, for the implementation of a specific business project, then he will be able not only to speed up its implementation due to the fact that the server will be at his disposal in the shortest possible time, but also very prudently manage the project budget, avoiding large costs for the purchase of equipment at the very beginning of work.
As for software licenses, a lot depends on the provider (whether he provides the client with the necessary licenses on a lease basis, without transferring them to the client's balance), and on the software vendor, more precisely, on its licensing policy: not all development companies provide a license lease model, and for those who support it, the lease terms can vary greatly.
In which cases should you choose a dedicated server? First of all, it is needed for projects with high traffic volumes, especially if virtual hosting and even a virtual server can no longer cope with the load. If your website regularly "crashes" from the flow of visitors, then this is a serious reason to think about such a migration, especially when it comes to "heavy" content (computer games, video files). Perhaps the provider himself will recommend switching to a dedicated server. In this case, it makes sense to heed his advice.
Another reason for this choice is the need to use non-standard software and components. A dedicated server is more reliable and better protected, so it is advisable to use it for deploying business-critical applications and systems. Finally, on dedicated server hardware, it is convenient to create test benches, infrastructure for development based on virtual machines, and much more.
First of all, you need to focus on the specifics of a particular project. So, when choosing a processor, you need to take into account the types of tasks that will be performed on it. For example, for virtualization, the critical parameter is the number of processor cores, and for processing a large volume of transactions and working with databases, it is the processor frequency that is most important, not the number of cores.
The licensing aspect must also be taken into account. Often, the cost of a server operating system license is based on the number of processor cores. In this case, it is better to choose the option with fewer cores, but with a higher frequency.
As for the amount of RAM, it is difficult to make a mistake here - there is never too much of it. At the very least, you should consider the limitations and recommendations set by the server manufacturer, operating system and business application developers.
Determining the choice of drives is also easy. Classic HDDs are cheaper than solid state SSDs of the same size. However, the latter have several times less data access time. Simply put, you can use HDD for "cold" data, and SSD for "hot" data. For the safety of data in case of failures and breakdowns of equipment, you should combine drives into RAID arrays and do not forget about backup.
Let's pay your attention to one more aspect: usually in the "arsenal" of a dedicated server service provider there is equipment of specific manufacturers. For some, these are products of famous brands, for others - an assembly of unknown origin. Even if it has the right characteristics for performance, memory, and other configuration parameters, it may not be reliable enough, and then you most likely cannot avoid forced downtime. To avoid misunderstandings, you should find out in advance which vendors are the provider's technology partners and what specific equipment it offers to you.
And finally, the most general, but perhaps the most important recommendation: it is necessary to carefully study the service level agreement (SLA) that the provider offers, as well as all other documents related to the lease. Any doubts or disagreements on them must be resolved in advance, long before the documents are signed.
We use cookies to make the site faster and more user-friendly. By continuing to use the site you agree to our
Privacy Policy