Blog
January 9, 2023
95th percentile
#StormWall edu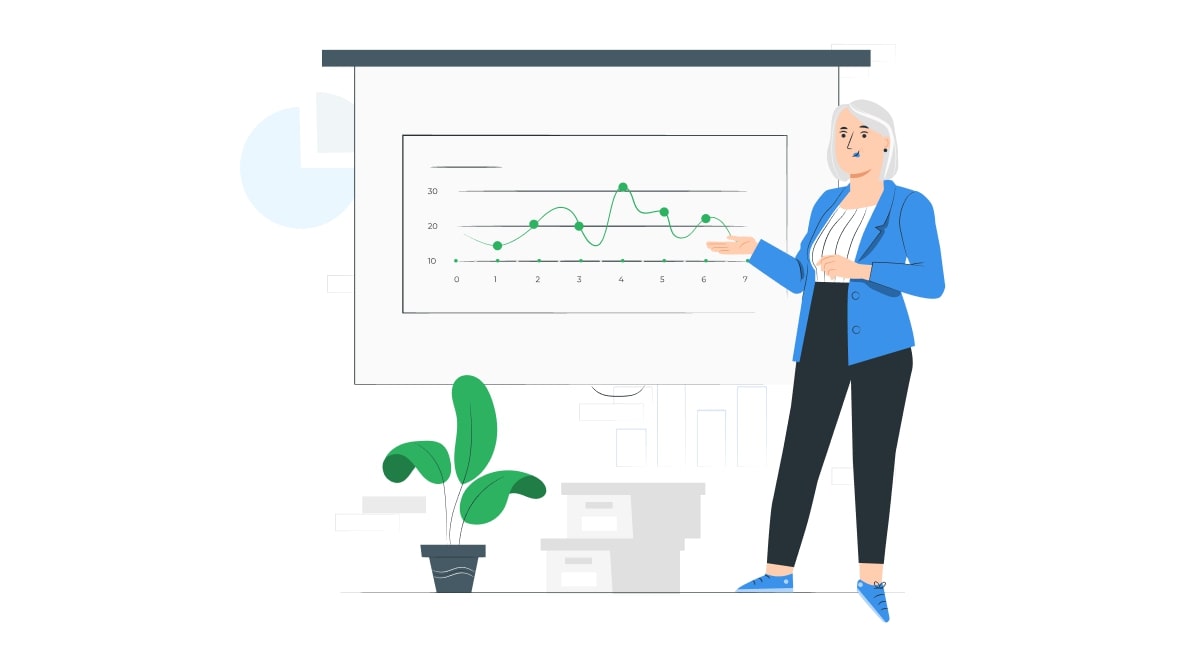 Although customers of Internet service providers (ISPs) purchase communication channels with a precisely defined bandwidth, they are often not charged for the entire port capacity, but only for the bandwidth actually consumed. For ISP providers, this method is known as burstable billing. Moreover, this actually consumed bandwidth is usually taken into account not according to the highest of the indicators recorded during traffic measurements, but by subtracting 5% of the maximum - according to the largest of 95% of the remaining values. This method is called the 95th percentile.
December 1, 2022
Symmetric and asymmetric filtering of DDoS attacks: what and when to choose?
#StormWall edu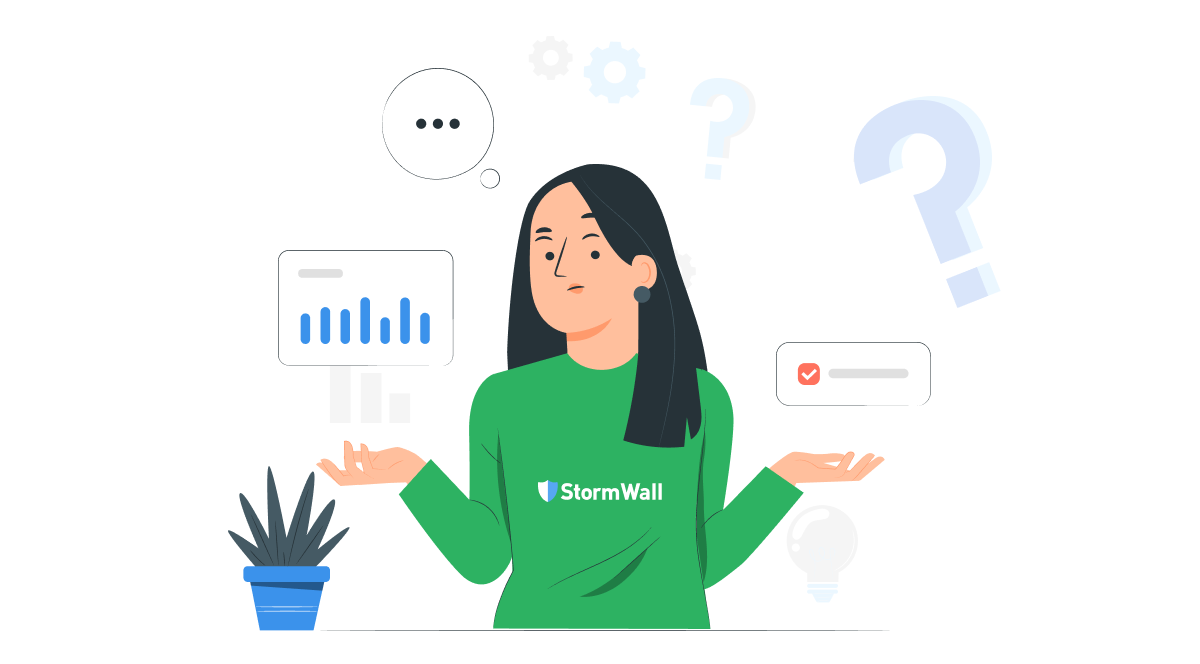 Providers of Anti-DDoS services often offer to connect protection using the asymmetric scheme: only incoming traffic is filtered — the one that goes to the protected resources, and outgoing traffic is not considered at all. In a number of other situations, they use a symmetrical scheme when not only incoming, but also outgoing traffic or service information about it is analyzed. When and in which cases should the asymmetric filtering scheme be preferred, and when should the symmetric one be preferred?
June 16, 2022
How to tell legitimate visitors from bots: non-obvious cases
#StormWall edu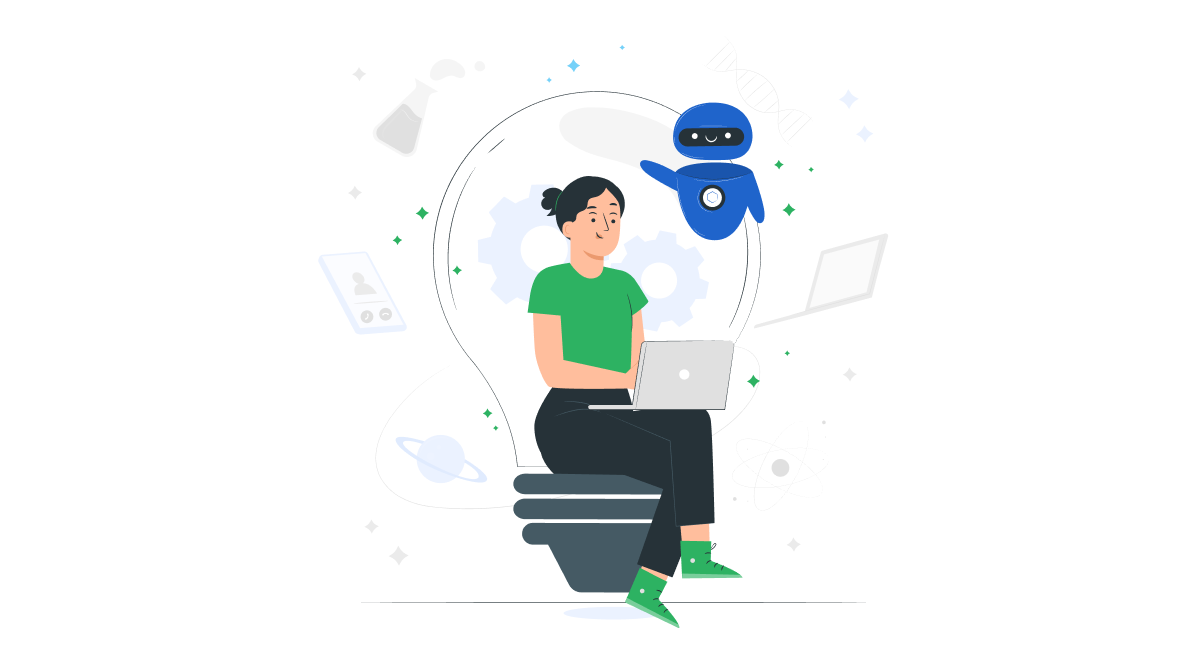 It is very important to clearly define what signs can be used to identify legitimate requests so that the anti-DDoS provider can accurately identify the beginning of an attack on the application and defend against illegitimate requests. Application developers and their customers should have an idea of how a DDoS defender thinks and acts, and ensure up front that it can detect and disable bots.
June 2, 2022
When an attacker knows your infrastructure better than you do, or the most trivial mistakes in connecting DDoS protection
#StormWall edu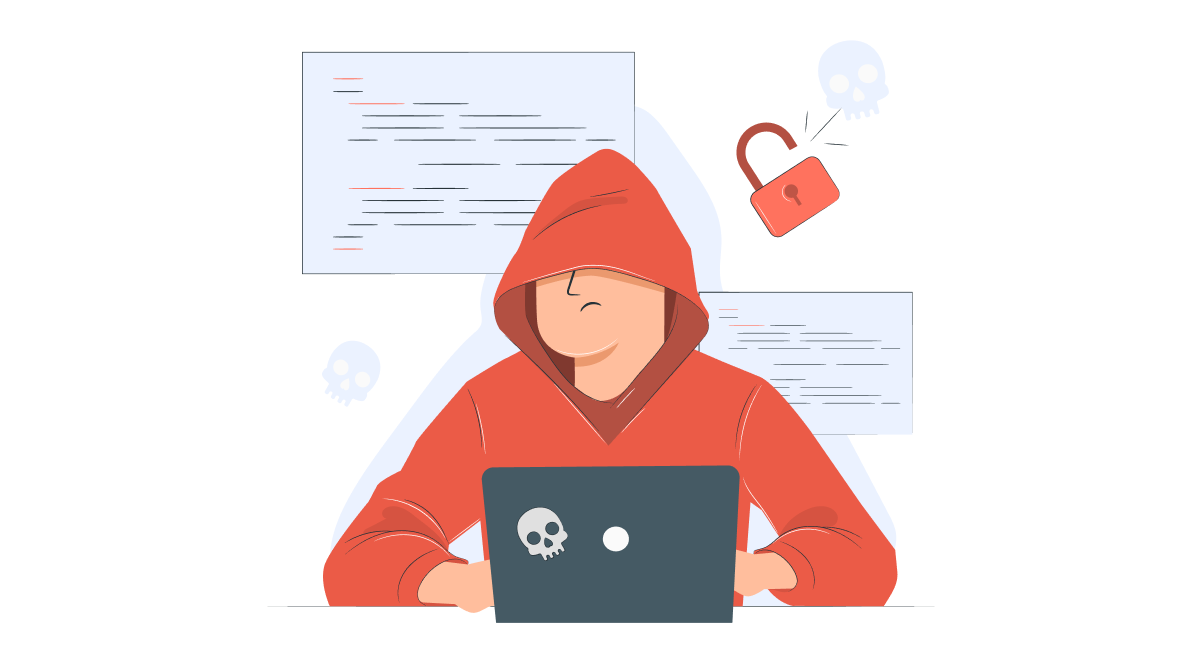 Owners of Internet resources, trying to protect them from DDoS attacks, often make mistakes that undo their efforts and investments in protection. Perhaps, most dangerous in this case is that organizations that bought a DDoS protection are under the illusion that they are automatically on the safe side.
May 19, 2022
Why stress tests and other DDoS protection checks are so important
#StormWall edu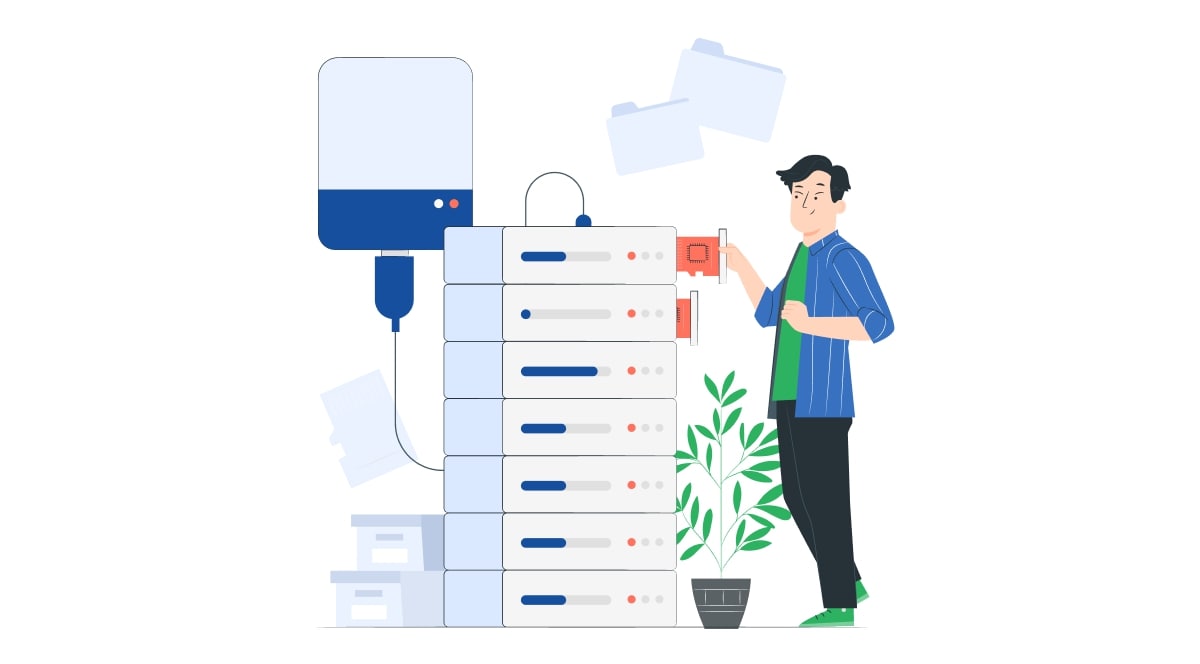 Many companies that have protection against DDoS attacks believe that they are now invincible. In fact, that's not entirely true, to say the least. Even if your protection really works after being connected and has successfully repelled several subsequent DDoS attacks, it is by no means a fact that it will also repel attacks that may occur today or tomorrow.
January 11, 2022
Who Launches DDoS Attacks?
#StormWall edu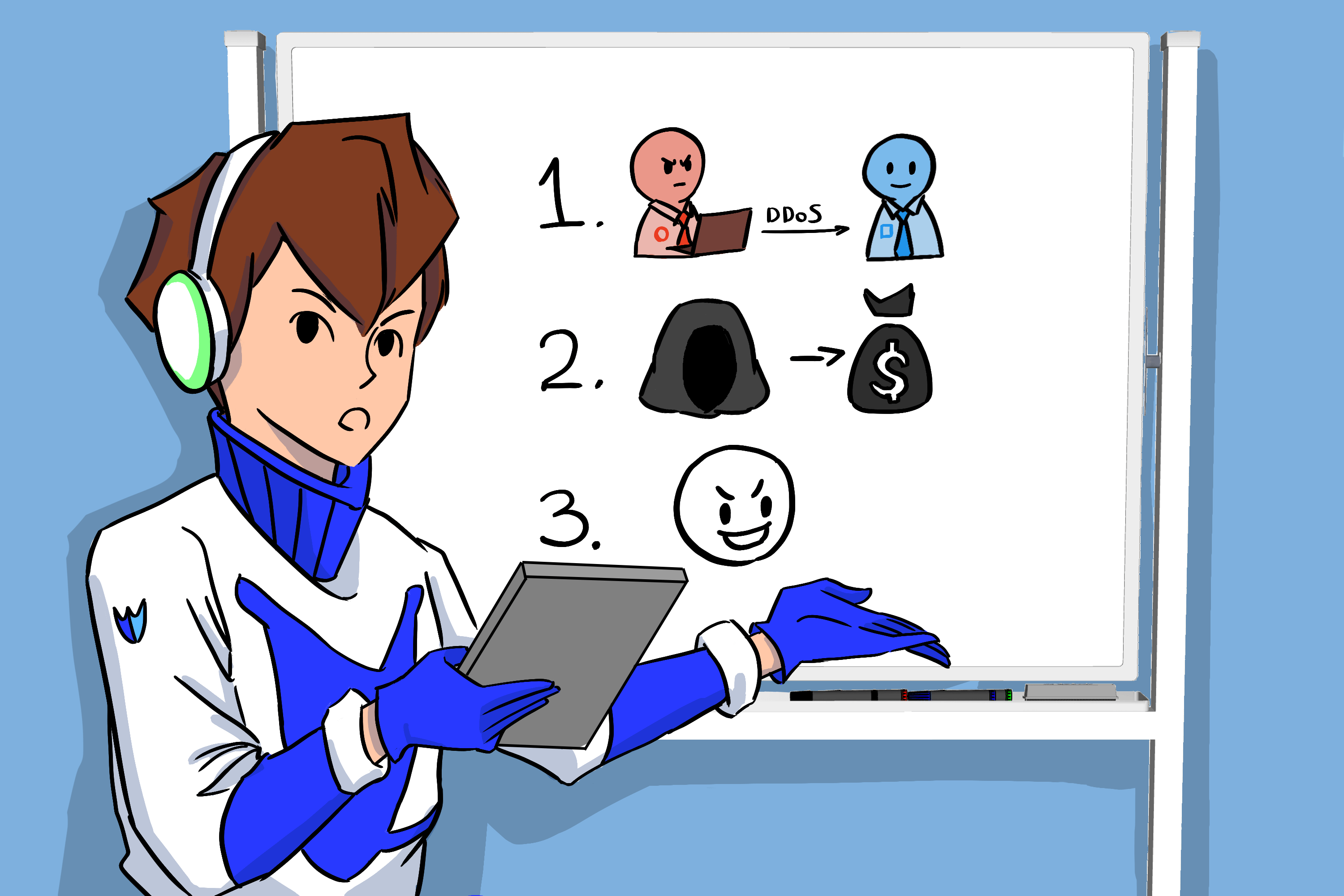 Who are the DDoS attackers hidden in the virtual network? We can distinguish three main categories of hackers who use the same methods for different purposes.
October 14, 2021
Different Types of DDoS Attacks
#StormWall edu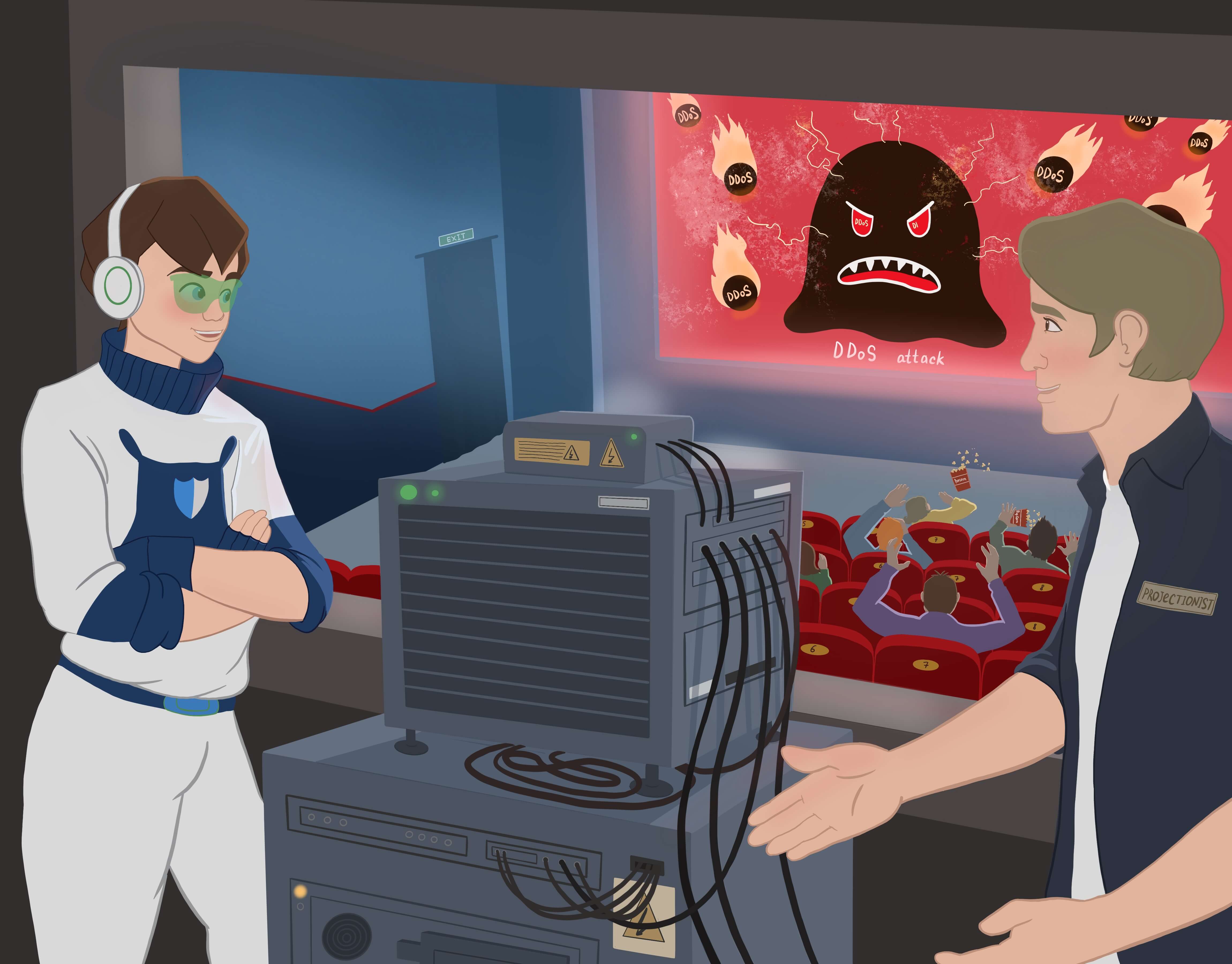 Today there are many types of DDoS attacks. They differ in how they have been carried out and the characteristics of the parasitic traffic generated by the botnets. Any even the smallest business can fall victim to attackers. Reasons for DDoS attacks abound, from hunting for valuable information to deliberate financial damage or a simple test of the site's robustness.
September 9, 2021
How a DDoS attack can damage your website
#StormWall edu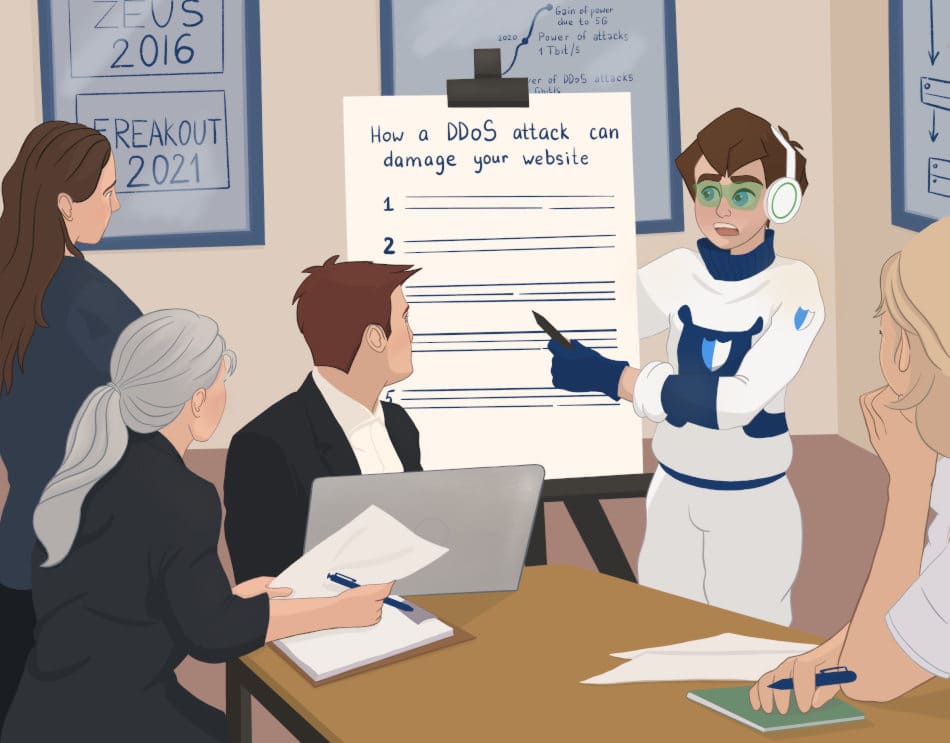 Brining your website down is the most obvious, but there are subtler ways in which DDoS attacks can harm your business. In this article, we're looking at the top 5 ways how DDoS can damage your online resource.
August 12, 2021
What is the danger of DDoS attacks on the network?
#StormWall edu
With the development of digital technologies and the internet of things, DDoS attacks have become the most popular tool for carrying out hacker attacks on businesses, and the trend of such attacks is on the rise.
July 6, 2021
DDoS Security Guidelines
#StormWall edu
The frequency of DDoS attacks is increasing all over the world. What can you do to protect yourself from DDoS? The need for preventive measures to ensure the protection of a resource from this type of attack is becoming more urgent than ever.
October 22, 2020
Types of Anti-DDoS solutions. Cloud solutions
#StormWall edu
Cloud solutions implement almost the same protection functionality as the on-premises ones. In addition to protection from packet attacks, anti-DDoS cloud service providers often offer services to protect websites from HTTP/HTTPS bot attacks, technical support and help during DDoS attacks.
We use cookies to make the site faster and more user-friendly. By continuing to use the site you agree to our
Privacy Policy