30 August 2022
DDoS attacks are to grow by 130% in Autumn 2022
StormWall expects a 130% increase in DDoS worldwide. The new wave of DDoS is forecasted to hit in September 2022 and will be targeted at multiple sectors, although businesses will be affected the most. As the Russian – Ukrainian crisis unfolded in February 2022, hactivits began developing new DDoS utilities aimed at disabling Russian internet infrastructure. Soon, these open source tools will fall into the hands of the global hacking community, StormWall experts say.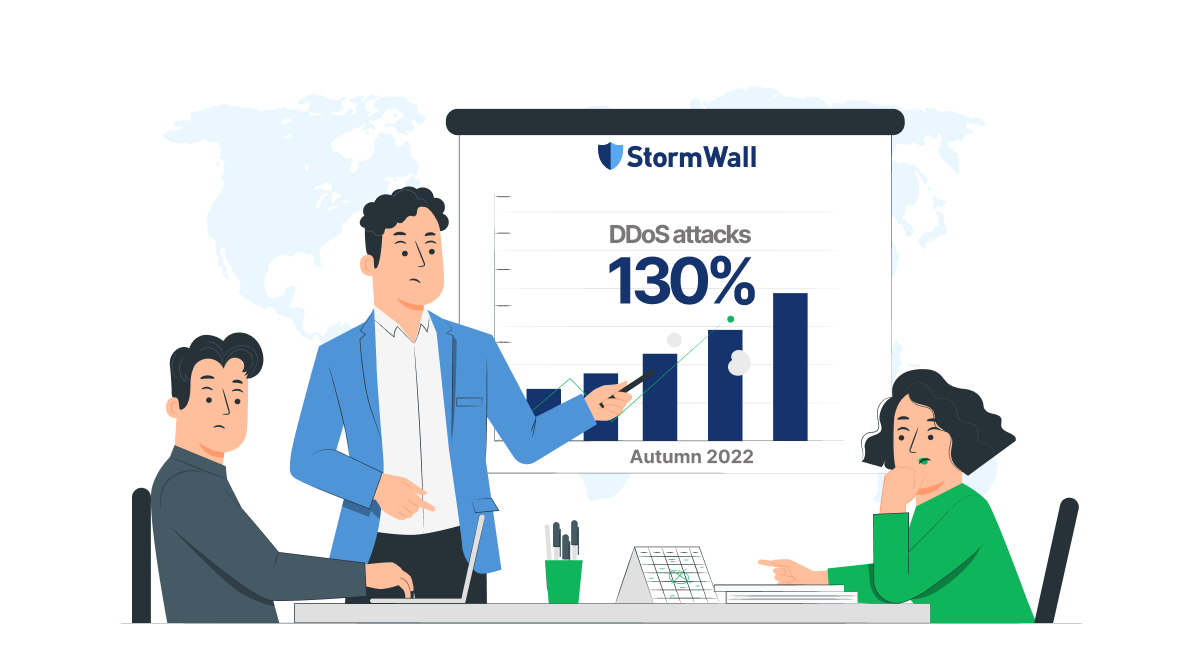 Experts believe that hackers employ both conventional public tools, originally designed for testing purposes, and specially developed, new utilities that they distribute as open source software. The newly developed tools are updated weekly and most of the updates increase their effectiveness. Since the software is free, it only requires computing resources to operate, which, in most cases, the attackers already have access to.
Based on the data of recent hacktivist activity analyzed by StormWall experts, the DDoS attacks that will take place in the near future, possibly in the Autumn 2022, will be some of the most destructive to date. Based on the previous attacks StormWall experts observed, it is possible to forecast that the power of new attacks will peak at 700,000 requests per second with around 5000 requests per second average. The duration will vary from 10 hours to a maximum of several days. Most companies are not equipped to deal with DDoS attacks of this scale without a professional mitigation solution.
A coordinated group of over 200,000 hacktivists has been targeting the Russian economy. They have been carrying out powerful DDoS attacks on the Russian government and business sectors since February 24, 2022. These attacks are unusually strong, peaking 700,000 requests per second, and sometimes last multiple days.
"We've been tracking hacktivists for six months and what we're seeing is disconcerting. They are very adaptive. They learn and evolve, and they've already created multiple highly effective, free DDoS instruments. Unfortunately, it's only a matter of time before more threat actors adapt them. You can expect unprecedentedly strong DDoS attacks this year. We advise companies to get professional cyber protection as swiftly as possible", Ramil Khantimirov, CEO and co-founder of StormWall.
We use cookies to make the site faster and more user-friendly. By continuing to use the site you agree to our
Privacy Policy