Updating the scrubbing system
27 january 2022
More and more often, our customers face DDoS attacks of more than 1 Tbit/s. Experts predict that the strength of attacks is increasing every year, and now it's not a fantasy. We understand this like no other and try to be one step, and often several, ahead.
We have never made a secret of the fact that we write our own software to clean up traffic, and that it all works on the x86 platform. Once again, the cleanup system is updated. This time the update is global, the platform for the cleaners is changing. From the beginning we have used processors and network cards from Intel. Until recently, this option was optimal in terms of price/performance ratio, but times are changing.
In mid-2021, we started testing the new platform with AMD's Epyc processors, and it performed very well. These processors benefit both in terms of performance per core for our tasks and in terms of the number of cores and cache size, which, for now, is 64 cores without hyperthreading and 256 MB of cache.
The second change is the replacement of the network card. Now we use Mellanox ConnectX-6, with this combination you can get performance up to 400 Gbit and more than 300 Mbps per 1 unit.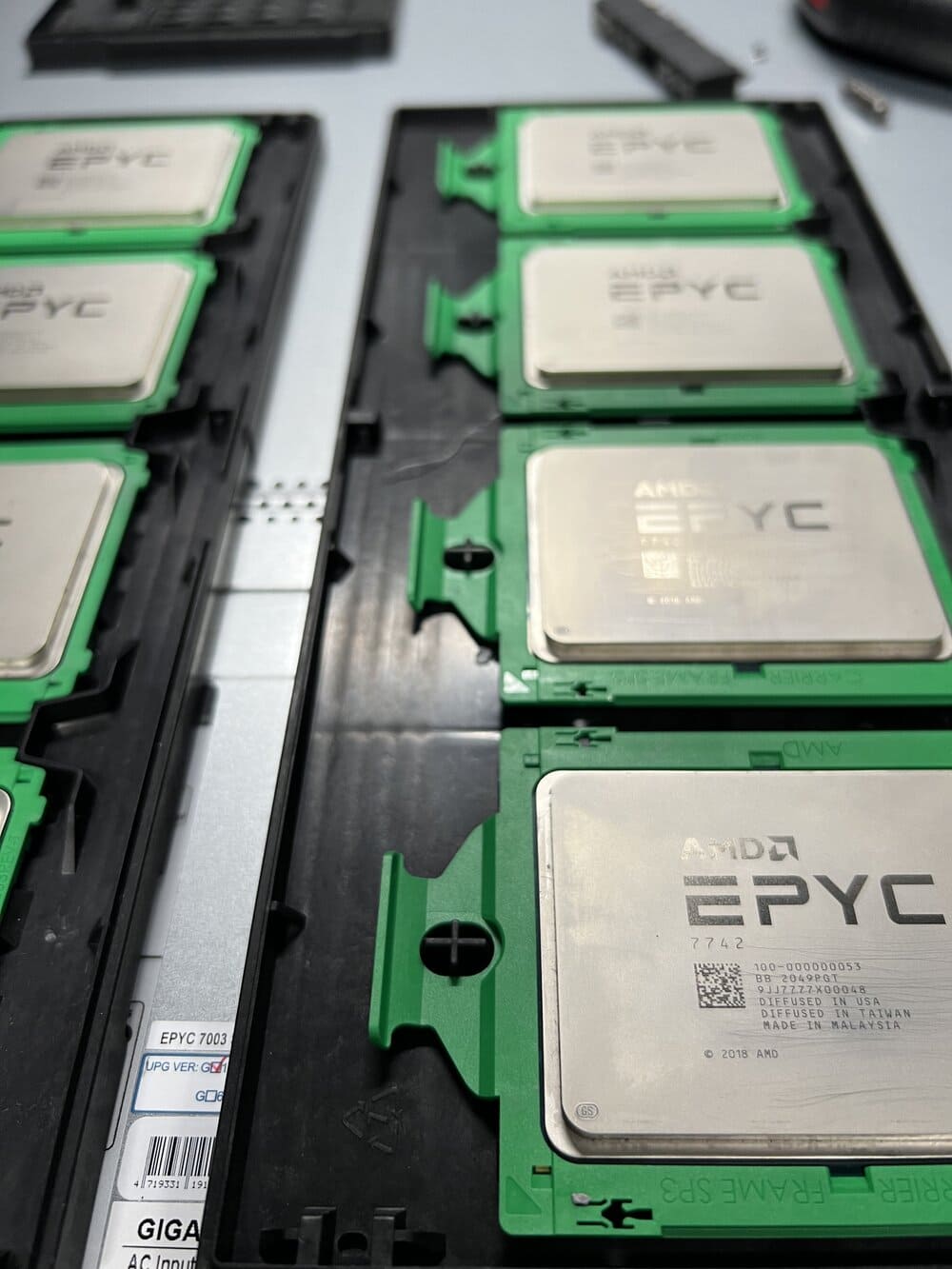 ---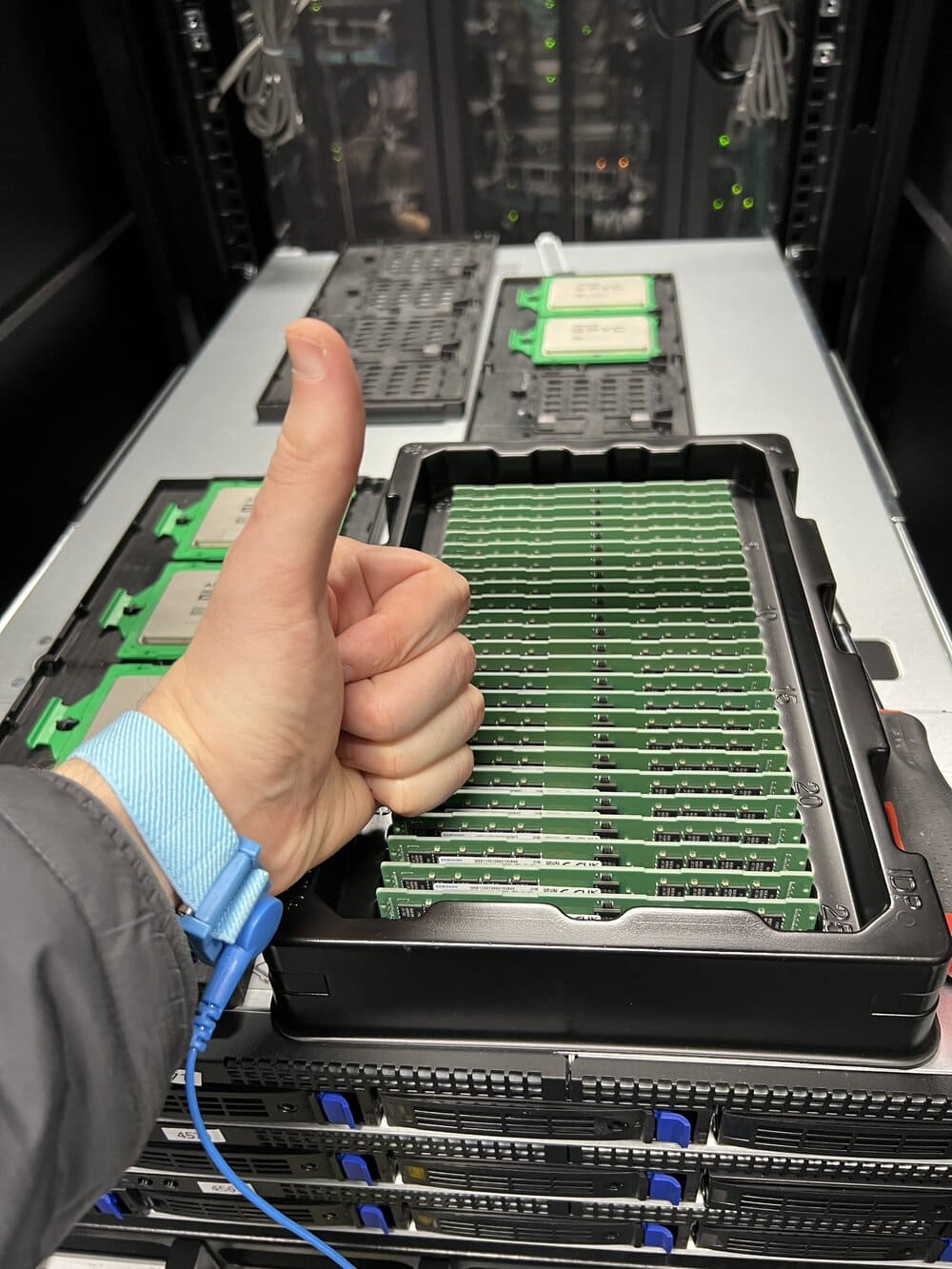 ---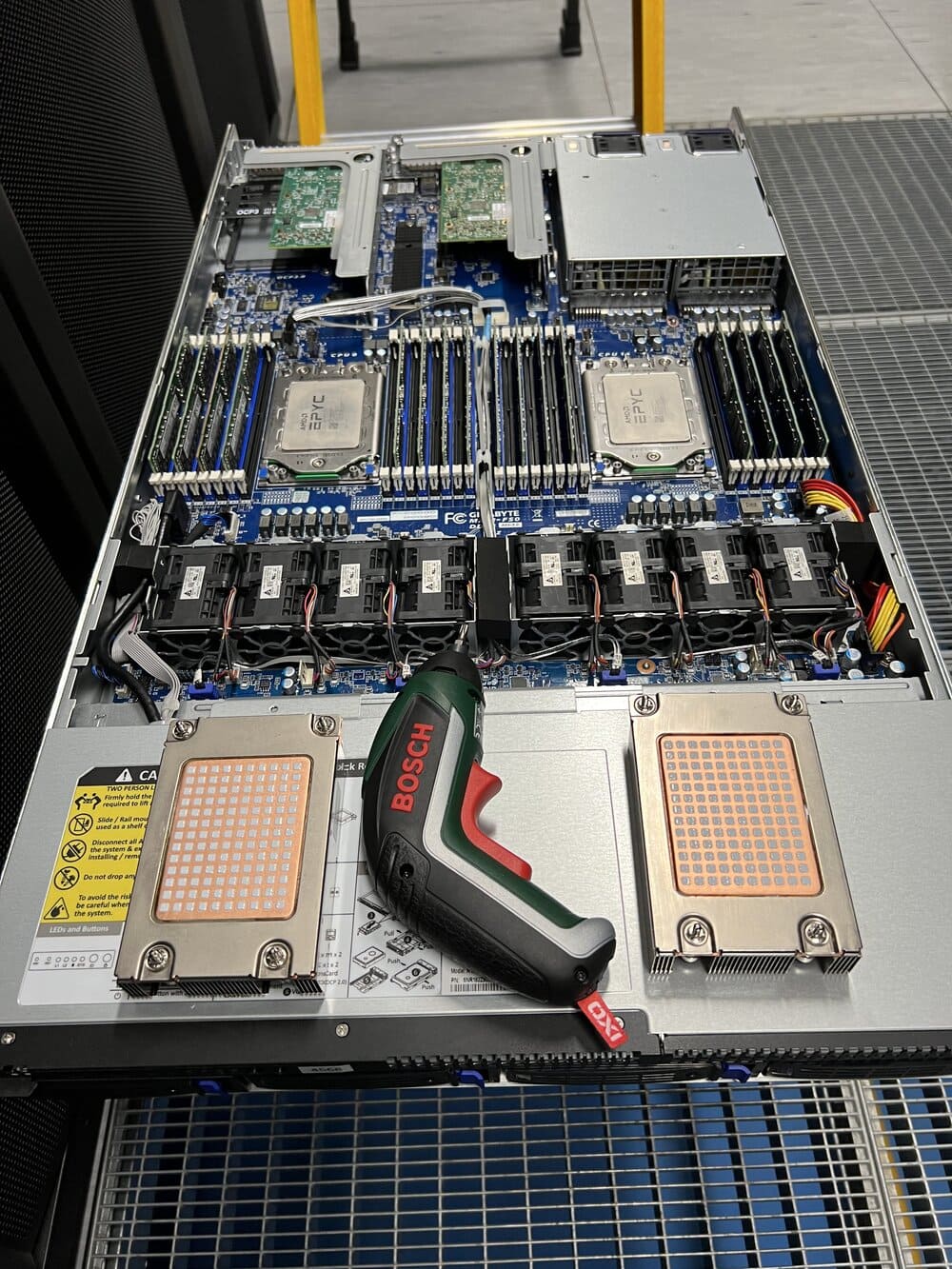 ---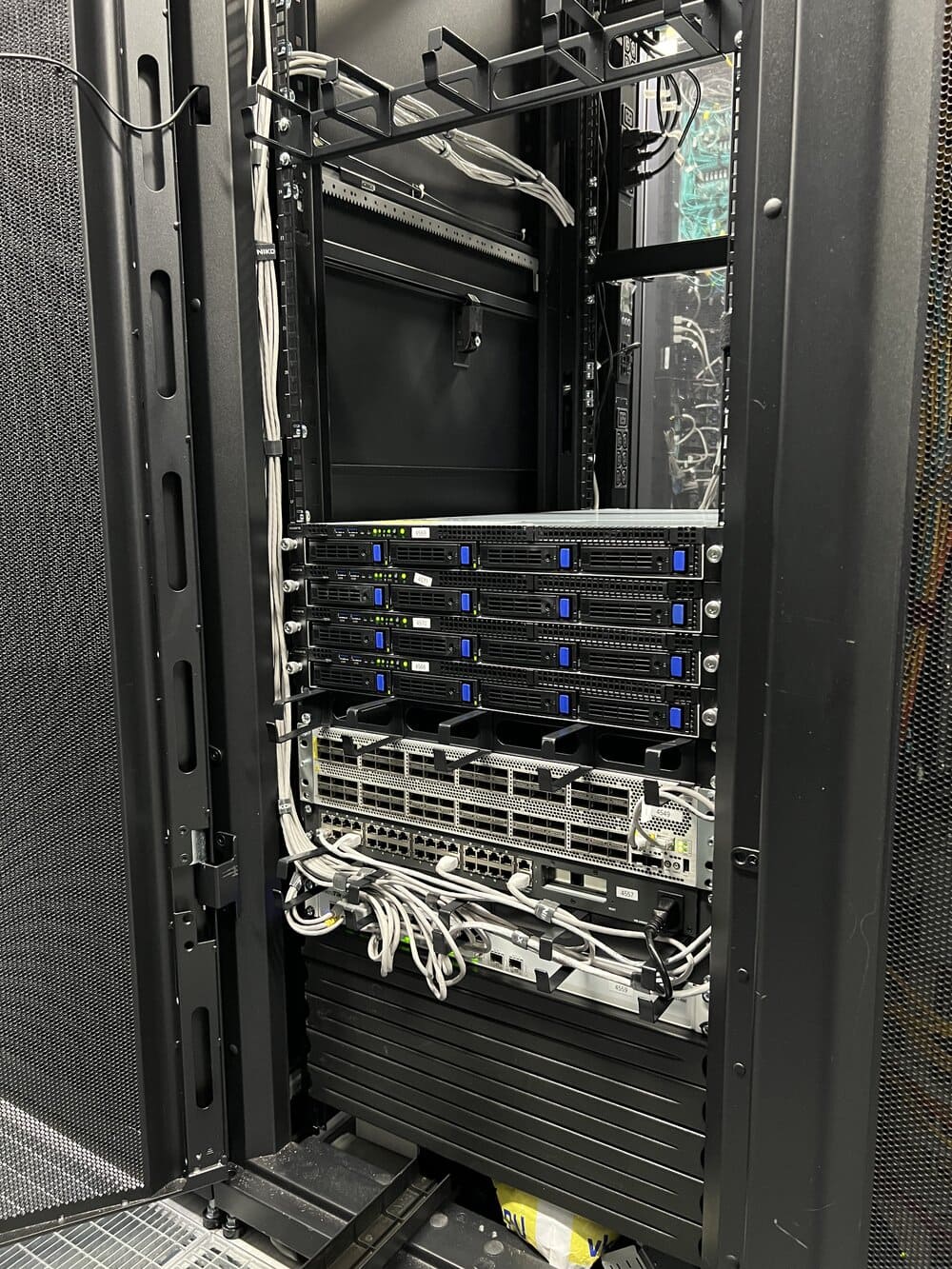 ---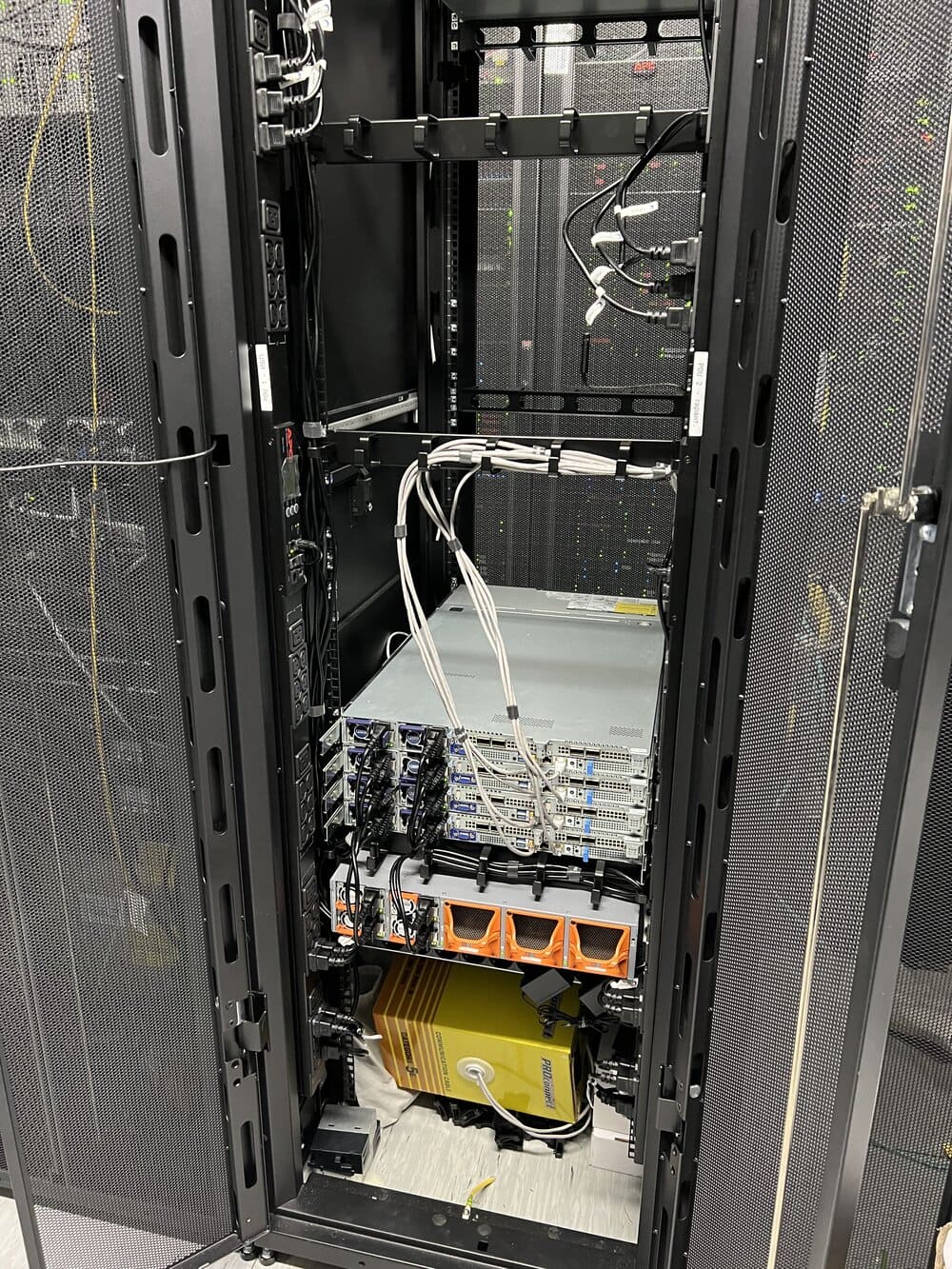 On the picture you can see the preparation of a 1.6 Tbit/s scrubbing cluster. Configuration of individual nodes: Gigabyte R182-Z90 / 2x AMD Epic 7742 / 512 Gb DDR4 ECC / 2x128Gb SSD/ 2 x Mellanox ConnectX-6 100G Dual Port. Of course, we have more than one of these racks and not just in one location. Work on the upgrade is in full swing, we will share photos and videos with you.
We use cookies to make the site faster and more user-friendly. By continuing to use the site you agree to our
Privacy Policy