9 december 2021
DDoS Attacks Add Difficulty to GTA Online Twitch Streamers
Even though the world-famous blockbuster GTA Online is constantly pushing the boundaries and every day gathers several hundred thousand players at the monitors, its protection of PC users is low. Content creator Rockstar Games still relies on peer-to-peer networks for gaming lobbies. This allows attackers to influence gameplay, disable lobbies whenever they want, and block individual gamers.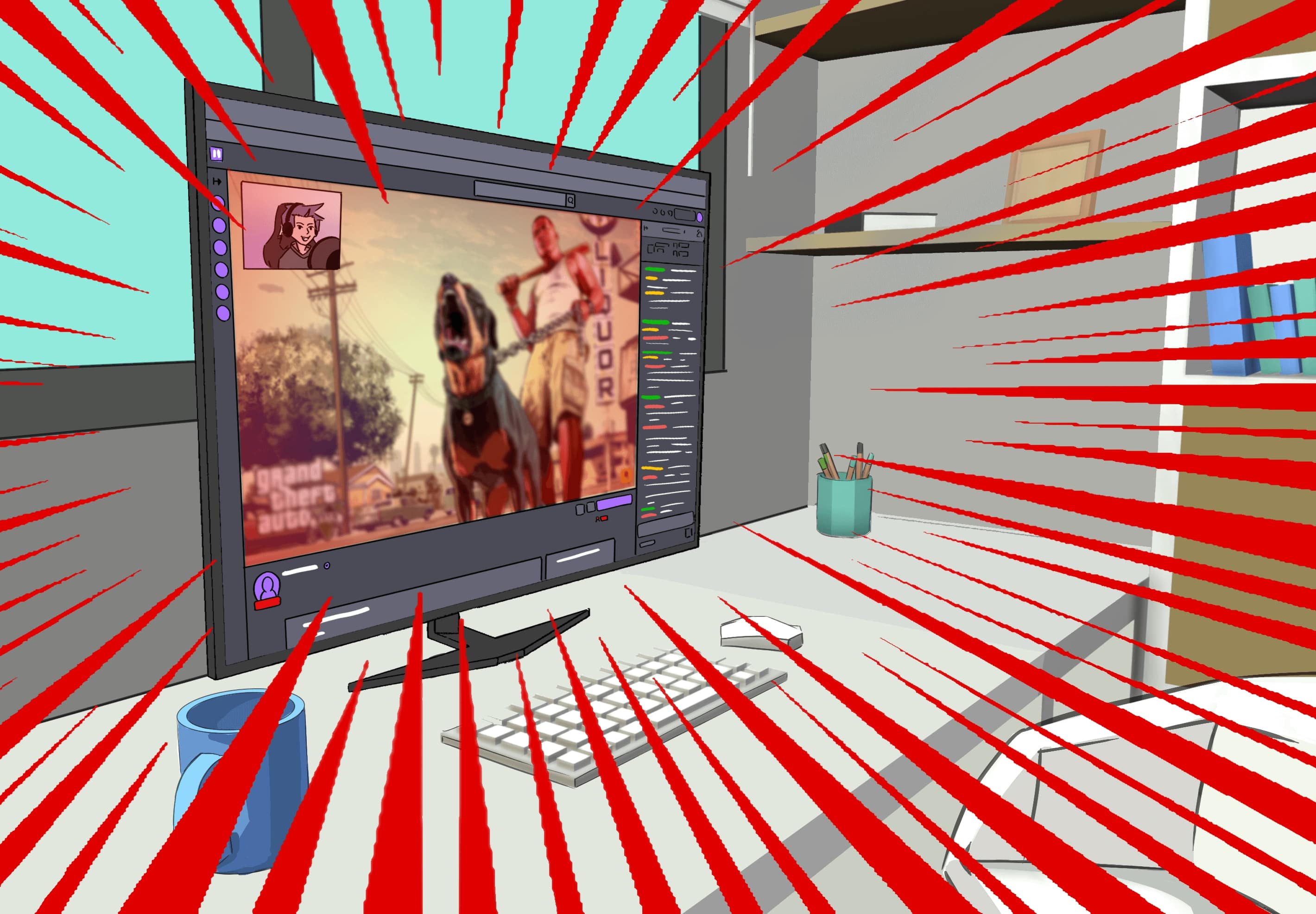 A P2P computer network uses a distributed architecture in which all member player computers share network workloads. Such a protocol facilitates the disclosure of confidential information about specific users, which makes them a convenient target for DDoS attacks. Many streamers express their concerns about such a situation in GTA Online. For example, here's a message on Twitter of a famous GTA V regular with the nickname DarkViperAU, where he expresses his dissatisfaction with the Rockstar Games' policy.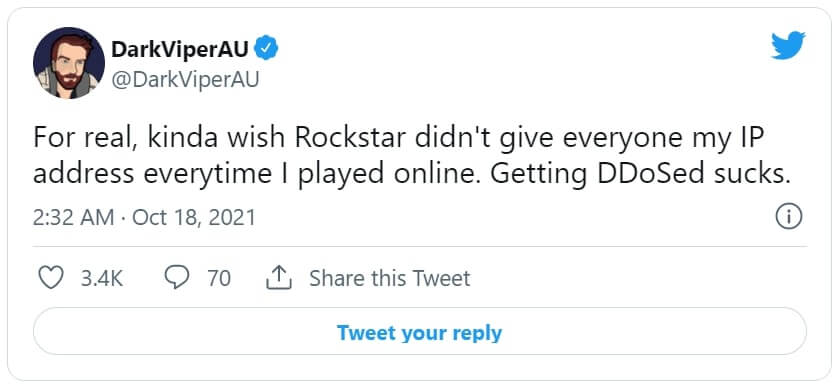 The popular streamer is known for his achievements in the game. He more than once was subjected to DDoS attacks. With his statement, DarkViperAU hoped to attract the attention of content developers to the existing problem. But so far Rockstar has remained silent and made no visible efforts to fix the situation for the better.
Meanwhile, the TikTok man under the nickname KILLTHESTREAMER, on the other hand, appears regularly online. He broadcasts short sinister videos, in which he demonstrates his capabilities in various examples of destroying Twitch streams. Notably, the insidious TikTok user has over 800 subscribers, and his provocative videos rack up over a thousand views each month. Not surprisingly, the number of followers who want to harm successful players is constantly growing. To achieve their goal, they are willing to do anything from using frequent phone calls for psychological pressure to conducting DDoS attacks.
The problem is not limited to GTA Online. It has been around for years and causes a lot of inconvenience to Twitch streamers with different preferences. Players find themselves defenseless against the threat of DDoS attacks and can only rely on the capabilities of VPN services to hide their true IP addresses. Rockstar Games and its parent company Take-Two Interactive need to think seriously about change. The technology in use is long outdated and needs to be updated. An example is the developers of the multiplayer shooter Call of Duty Warzone, who have invested a lot of capital in making the game safe from intruders. If not enough effort is made to protect streamers today, DDoS attacks will cause even more headaches in the future.
We use cookies to make the site faster and more user-friendly. By continuing to use the site you agree to our
Privacy Policy